McKinsey analyzed the detailed work activities of more than 800 occupations from across the US economy to assess the percentage of time spent on activities with the technical potential for automation by adapting currently demonstrated technology. Read the detailed results on the technical potential for automation in various sectors.
"While automation will eliminate very few occupations entirely in the next decade, it will affect portions of almost all jobs to a greater or lesser degree, depending on the type of work they entail. Automation, now going beyond routine manufacturing activities, has the potential, as least with regard to its technical feasibility, to transform sectors such as healthcare and finance, which involve a substantial share of knowledge work."
You can also consult the Tableau Public, where the company assesses the extent to which various occupations could be automated using existing technology.
Source: Where machines could replace humans—and where they can't (yet)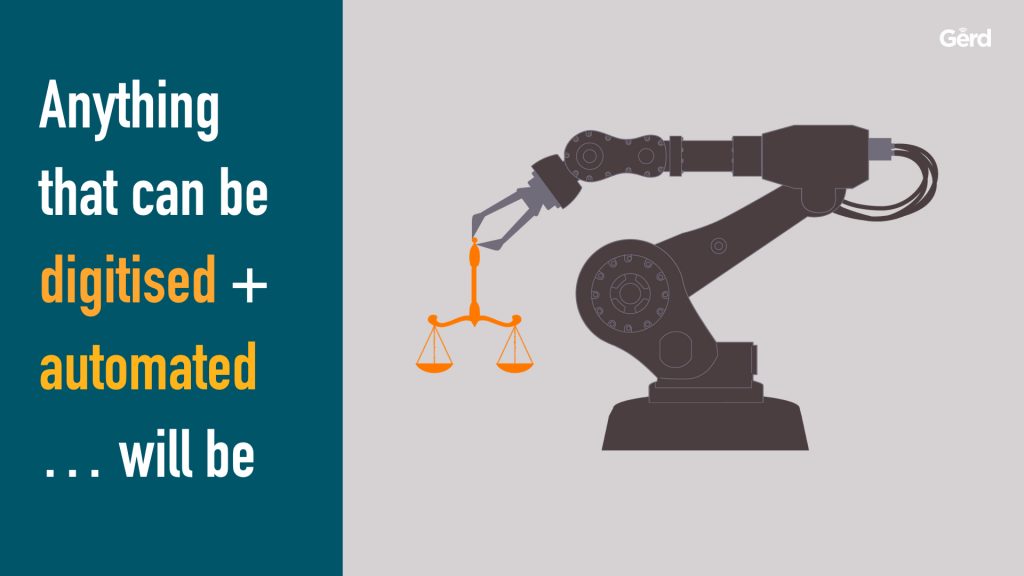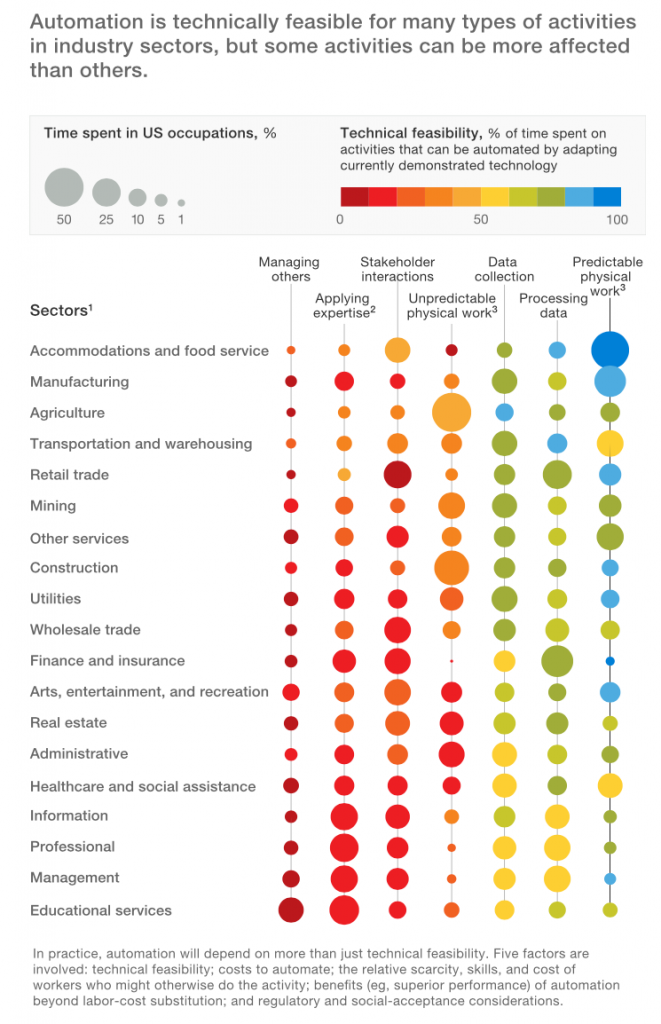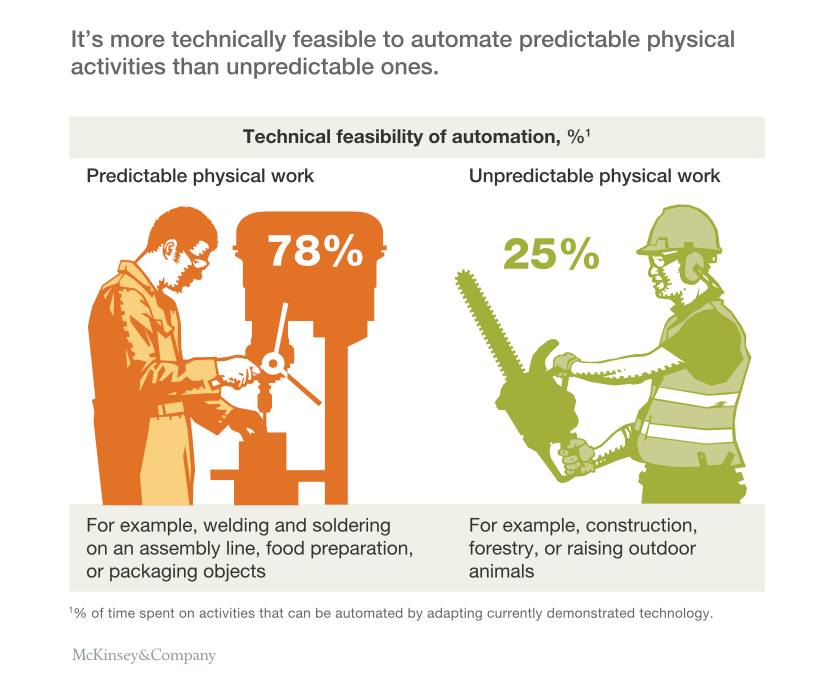 Tags: