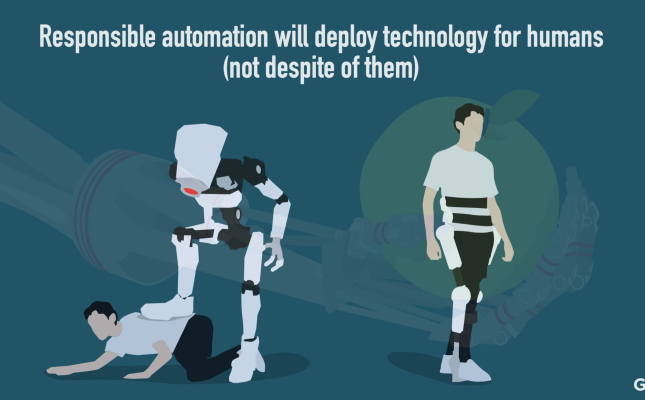 …the coming robot onslaught. Great read via Quartz
"Advances in supercomputers and the understanding of neural networks are combining to create a revolution in robotics, and companies eager for more profitability and cheaper production are ruthlessly grabbing the new technology to automate rote jobs.
Blue-collar workers—forget about it. The robots will kill off the positions of half a million oil-rig hands, up to half the industry's workforce around the world, along with hundreds of thousands of warehouse employees, Amazon-ized by automated forklifts and other machines. Then there are the drivers—the navigators of taxis and long-haul trucks, who make up some 17% of the adult US work force, adding up to about 7 million people, to be replaced by robot cars if competition from Uber's roster of of 1.5 million drivers doesn't put them out of business first. Fast-food workers—the hard-working teens, first-generation immigrants, and return-to-work moms who are the bedrock of burger joints everywhere—are also on the firing line as ordering kiosks begin to take the place of human cashiers."
No one is prepared to stop the robot onslaught. So what will we do when it arrives?
https://qz.com/940977/no-one-is-prepared-to-stop-the-robot-onslaught-so-what-will-we-do-when-it-arrives/
via Instapaper
Read more